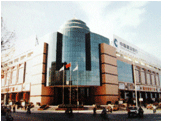 》The Geographical Location
  Nankai District locates in the southwest of Tianjin city in China, which is one of the central zones of Tianjin, with the total area of 40.64 square kilometers. The geographical coordinate of Nankai District is North Latitude 39°3'35" to 39°8'3", and East Longitude 117°6'8" to 117°11'16". It starts from Haihe in the east, and looks at Hebei District each other; it borders on Heping District and Hexi District from Rongji Street, Xing'an Road, and South Street to South Door Outer Street, Weijin Road, and Weijin South Road; it reaches Miyun Road, Jieyuan West Road, and the lateral of Chentangzhuang Railway in the west and south, and is joined with Xiqing District; it reaches Old Iron Bridge Street and North Road in the north, and abuts with Hongqiao District from West Road to Xiguan Road, Qiangzi River, and South Canal. Its location advantage is remarkable. Having integrated urban roads and municipal facilities, the traffic is unimpeded and convenient, and the greenbelt is verdant, having preponderant geographic position and favorable natural environment. Having wide development potential, ideal for investment, management, and real estate.

》Topography
  The district topography is characterized by higher elevation in north and lower elevation in south, and the average altitude is about 3 meters. Surrounded by Haihe, Weijin River and South Canal in the east and north; Qiangzi River and Hongqi River in the middle flow from the north to the south, and Fukang River traverses between Hongqi River and Weijin River.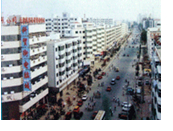 》Climate
   Having distinct seasonal climate change. It is drouthy and windy in spring, and changes much in temperature; it is hot and moist in summer, and the rain and the heat get together; the sky is high, the clouds are thin, and it is fine and warm in autumn; it is cold and dry with infrequent rain and snow in winter.